Liquid Web Review: Is It the Best Managed WordPress Hosting?
Liquid Web is one of the most trusted web hosting services available today, with a reputation for affordability, high security, flexibility, and variety.
With approximately more than 45,000 customers around the globe, the company has spent the last 22 years building its customer-centric and features-oriented web hosting empire.
Here is the detailed Liquid Web Review which helps to find out the company's client-centric approach that focuses on creating a positive experience for the customer by maximizing service and/or product offerings and building relationships.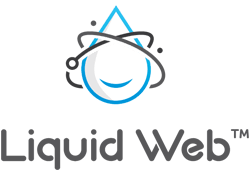 Liquid Web Review From Our Experts
Liquid Web was founded in 1997 by Matthew Hill and provides managed web hosting services in more than 150 countries with more than 45,000 customers around the world.
Meanwhile, Liquid Web has become the leader in managed VPS hosting, managed cloud hosting, and dedicated server hosting. They are popular for their secure, fast, and high-quality support, known as 'Heroic Support'.
All Liquid Web hosting servers are highly optimized for high speed, performance, and security making it a completely hassle-free hosting solution for everyone.
Their WordPress hosting option includes automatic updates, staging sites, and an easy-to-use dashboard to manage all your sites in one place.
It is very convenient for beginners as well as developers. This Updated and honest Liquid Web Review provides you all the necessary information about this web hosting company.
The Headquartered of Liquid Web is in Lansing, Michigan, (United States) where they have their three data centers. They also have other data centers in Dallas, Chicago, Phoenix, and Amsterdam.
Why Liquid Web?
Liquid Web is an American web hosting company that totally dedicated to web and cloud professionals like, Growing businesses, and the Designers, Developers, and Agencies like you.
The company has nearly 250+ experienced & dedicated administrators, engineers, and technicians who work 24/7.
TOP Features
45,000+ Customers in Over 150 Countries
500,000+ Sites Under Management
500+ Hosting Professionals On-site
Fully automatic WordPress updates
That's why Liquid Web is the most loved managed hosting provider in the industry with a leading NPS score of 67.
PROS And CONS
So, here's the Liquid Web review of their all Pros and Cons. You must consider these points before choosing a hosting plan.
PROS
100% Guaranteed Uptime – Liquid Web promises a massive 100% uptime. If they don't fulfill their promise, the company credits you 10x the downtime.
Heroic Support – Liquid Web All Trained, Friendly, Helpful, Skilled, in-house experts are here to help 24/7. Their robust help center includes guides, video tutorials, and more.
Liquid Web well known to their customer service system as "Heroic Support." The web host tagline highlights their outstanding customer support help 24/7 via live chat, phone, or email.
Freedom To Use Any Plugin – Liquid Web allows the user to use any WordPress Plugins. The company doesn't ban any plugins. You'll get complete freedom to use any WordPress plugin you need on your site.
High-Speedy Hosting – All Liquid Web hosting plans are fine-tuned for quick page loads. Their Servers blazing fast and are ready for you!
High Availability Hosting
24/7 On-site Support via Phone/Chat/Email
Multi-level DDoS Protection
CONS
No Shared Hosting Option – Liquid Web doesn't provide any Shared Hosting Services in their hosting plans. They only target larger website and higher-traffic sites, because mostly they need to Managed WordPress Hosting, Dedicated Server Hosting, and Cloud Hosting.
So, Beginner's really disappointed due to the lack of Shared Hosting Plans.
Higher Costs of Hosting Plans – Liquid Web's hosting plans are bit costly, but at the same time you get what you pay – blazing fast, 100% Uptime Guarantee, and quality of service with 24/7 Support.
No Money Back Guarantee – Unlike other web hosting providers, Liquid Web doesn't offer any money-back guarantee. But if you are unsatisfied with their services you can cancel your service at any time. Only you have to give them cancellation notice before the months. You'll get a refund of full month.
Doesn't Suit Beginner's with low-budget Liquid Web's hosting plans don't have Shared Hosting Plans. Their other plans like managed WordPress hosting, dedicated server hosting, and cloud hosting are costly. So, these plans are not beginner's friends who have a low budget.
Liquid Web Hosting Plans
1. Dedicated – Customizable single-tenant traditional servers.
Starting at $169/mo.
Managed Dedicated Server Hosting. You'll Get the Highest Level of Performance and Security with Managed Dedicated Servers. Because Fully customizable dedicated server hosting that provides real-time monitoring and 100% Power & Network Uptime Guarantees.
Managed dedicated servers offer high-performance and locked-down security for any website or application.
You'll also get and save lots on services like backups and DDoS protection. 6 and 12 month Windows bundles are available upon request.
2. VPS – High-performance VPS with root access.
Starting at $35/mo.
Liquid Web Managed VPS Hosting. It's really Affordable. Secure and Your Own Virtual Private Hosting. Even it's Faster than AWS and Rackspace, the company offers fully managed, cloud-based virtual private server (VPS) hosting solutions for reliability and powerful root access.
3. Cloud Dedicated – On-Demand single-tenant cloud servers.
Starting at $149/mo.
Cloud Dedicated Servers. In the package, you Get Managed Cloud Hosting With 100% Scalability and 0% Sharing. Also, get On-Demand Cloud Dedicated Servers at Liquid Web.
4. VMware Private Cloud – Scalable, redundant cloud hosting with same-day accessibility.
Starting at $1,599/mo.
Private Cloud Hosting Powered by VMware and NetApp. Cloud Performance on a Secure, Dedicated Infrastructure.
You'll get Optimize resources, reconfigure, or scale it up on the fly.
Private Cloud, powered by VMware and NetApp, adds the benefits of a traditional public cloud to the power, performance, and security of an isolated infrastructure on dedicated hardware.
Whether you're considering your first move of on-premises infrastructure to the cloud, looking for secure elasticity for your development team, or are already in a VMware hosted environment but not getting the support you deserve, you'll find the perfect managed Private Cloud solution at Liquid Web.
5. Managed WordPress – Performance-tuned for WordPress sites.
Starting at $19/mo.
Managed WordPress Hosting. Expertly Curated Hosting That Helps You Build, Optimize and Grow
Why Choose Liquid Web Managed WordPress?
Because you've got the best WordPress hosting platform to make hosting simple. We'll focus on the hosting infrastructure and you can focus on growing your site.
Find out what makes us the best choice for your mission-critical WordPress sites.
No overage fees, traffic limits, or metered pageviews.
Worry-free automatic plugin updates with visual comparisons.
Image Optimization plugin included improving page-speed!
6. Managed WooCommerce -An all-in-one solution for high-performing WooCommerce stores. Starting at $19/mo.
Managed WooCommerce. Affordable, Highly-Performant, and Easy to Scale eCommerce Hosting. Liquid Web built a High-Performance Platform, Dedicated to eCommerce Stores of Every Size.
A Platform For Every Kind of Store:
Physical Product Stores: Liquid Web's help stores just like yours run two to ten times faster than when they were hosted at other WordPress hosts. If you have shippable products, we can help you connect to ShipBob, ShipStation, or TradeGecko.
Digital Store: If you are building a membership or associates store with an extension of SkyVerge or Prospress, or creating online courses with LearnDash or WP Courseware, this platform is designed to make it effective, easy, and quick.
7. Magento Cloud – Feature-rich and ready for commerce.
Starting at $49/mo.
Magento Cloud is Elevated eCommerce Hosting from the Experts Who Built it First Delivered by Nexcess, company own Digital Commerce Cloud Platform because Professional eCommerce Requires a Professional Solution.
Magento is one of the most popular eCommerce platforms in the world. Stores are built on a foundation engineered to support growth and performance, transforming the customer experience.
Magento Cloud, Founded on the Nexcess platform and built on Nexcess servers, you'll be feature-rich and ready for commerce.
8. Cloud Servers – Rapidly deploy scalable cloud hosting for your site or app.
Starting at $265/mo.
Managed Cloud Servers. Liquid Web makes public cloud hosting easy. With affordable pricing and pre-configured solutions, launching Cloud Servers is quick and simple.
If your business needs a larger or more advanced cloud deployment, their Hosting Advisors can help you design a scalable environment from the ground up.
Furthermore, their Cloud Servers are fully managed by Liquid Web's Most Helpful Humans in Hosting™, so you can avoid the learning curve and complexity that is typically involved in public cloud hosting. They'll help you deploy your cloud solution and manage it for you.
9. Private VPS Parent – Deploy VPS on your own private server.
Starting at $149/mo.
Private VPS Parent, Like Having a Private Data Center That You Can Control.Great for hosting multiple databases, SaaS, hosting multiple sites or apps, and large resellers.

Private VPS Parent allows you to create your own private cloud environment, within which you can create, move, resize, or destroy any number of virtual instances. With minute control of your resources and the ability to move instances to the public cloud or create a public network of private cloud servers, the usage possibilities are endless.
10. Server Clusters – Custom-built hosting platforms for your business needs.
Starting at $743/mo.
Server Clusters You Can Scale Your Business Faster and Ensure Uptime with High Availability Server Cluster Hosting.
Whether you're scaling your eCommerce business or building the next big social media app, Liquid Web can help you get there. Their server clusters are custom-built to fit your business needs, from two to 200 servers.
Additionally, the company offers managed services for mission-critical apps that you won't find elsewhere, like managed high availability and high performance.
11. High Performance – Distribute web traffic across servers to minimize latency.
Starting at $1,127/mo.
High Performance Hosting.
For many use cases, like eCommerce, when your site or app begins to challenge the resources of a single server, latency or downtime might occur. Especially during high traffic events when your server is under heavy load.
A multi-server High-Performance solution can help. Using more than one server, bundled with a load balancer, allows your web or app traffic to be distributed across multiple machines, keeping your site performance at its peak.
12. High Availability – Multi-server environments to minimize downtime.
Starting at $1,448/mo.
High Availability Hosting.
Server uptime and site availability are top priorities for every business. But for those that generate revenue from their web presence, ensuring reliability is paramount. Any amount of unexpected downtime comes at a cost, and hardware failure is the most common contributor.
Fortunately, it's also preventable. You can insulate your business — protecting your revenue and reputation — by adding redundancy to your hardware environment.
A High Availability (HA) Hardware Environment accomplishes that by assigning a floating IP address and adding a second physical server, data replication to keep them in sync, and a failover mechanism.
In the event of a hardware failure, the second server takes over and your traffic continues to flow with minimal interruption. An HA solution also makes it possible to perform zero-downtime upgrades.
13. Database Hosting – Reliable hosting for mission-critical databases.
Starting at $1,498/mo.
Modern websites and applications are only as reliable as the databases that power them. That's what makes a dedicated database server a key component of any high-performance hosting infrastructure.
High Availability (HA) Database takes that a step further to protect your mission-critical databases — and insulate your business — from costly downtime by ensuring that your databases are always available.
An HA Database solution provides instant data replication between two redundant nodes — an active database server and a hot spare — using proven, enterprise-grade tools to monitor and automatically failover in the event of a fault or failure.
That redundancy also makes it possible to perform routine software upgrades, security patches, and hardware upgrades with minimal interruption.
14. HIPAA (Health Insurance Portability and Accountability Act of 1996)) – Compliant hosting for the healthcare industry.
Starting at $343/mo.
HIPAA (Health Insurance Portability and Accountability Act of 1996) requires businesses that process, store, or transmit electronically protected health information (ePHI or PHI) to comply with strict administrative, physical, and technical safeguards. Liquid Web offers managed dedicated, VPS, and cloud dedicated solutions compliant with HIPAA guidelines.
Often, the consequences of the loss or compromise of protected health information could cause irreparable damage to a client's reputation, if not even more serious legal penalties.
In order to ensure all clients are protected, the company has crafted compliant hosting solutions, making sure technical controls, backup management, safeguards, and physical security policies are in place, all to verify that your data is secured to industry standards.
Ready to get started with Liquid Web? If you are unsure about then explore other options like Godaddy, Bluehost, and Hostinger. Take your time to select a suitable hosting and compare it with the Liquid Web plan because these transparent liquid web reviews give you the all info regarding the company's offers.
7 Reasons Why Liquid Web Is Better than Other Hosts
100% Guaranteed Uptime
FREE & EASY Migrations
Fully Managed HOSTING
Pre-installed WordPress
Free SSL certificates
Automatic Daily Backups
Heroic Support

Our Verdict: Excellent Choice for High-Performance hosting
Because after reading the Liquid Web Review you'll find the exact hosting option or customized plan that gets you there. Here, there are no limits, plenty of room to grow your businesses. Scaling your business is easier at Liquid Web.
GoDaddy, Bluehost, and Hostinger web hosting are solid alternatives to liquid web hosting. These companies come with the latest features and top-level security updates.
MyWebsHosting users get an exclusive discount on Hostinger + Free SSL with our Hostinger Latest Offer.
All you have to do is click on this link to purchase. And use the Latest Deal Offer:
FREQUENTLY ASKED QUESTION
Who owns Liquid Web?
Liquid Web Hosting founded by Matthew Hill in 1997. On May 27, 2015, he sell his company to Chicago-based financial investment firm Madison Dearborn Partners. Matthew Hill was replaced as CEO by Jim Geiger.
Where is Liquid Web located?
The Headquartered of Liquid Web is in Lansing, Michigan, (United States) and provides managed web hosting services in more than 150 countries with more than 45,000 customers around the world.
US-Central region is the founding location of the company. In this region, they currently operate two fully-owned data centers located in Lansing, Michigan. In addition to these data centers, they also operate a location in Plymouth.
Where is cPanel Login?
LOGGING INTO Liquid Web CPANEL
You have three options for logging into cPanel. You can log in using by the following 3 easy ways:
Your Liquid Web account
From WHM
Directly from your Internet browser
What is liquid web "Heroic Support"?
The web hosting company's outstanding customer support of 24/7/365 is commonly referred to as "Heroic Support."
Liquid Web All Trained, Friendly, Helpful, Skilled, in-house experts are here to help 24/7. Their 100% uptime guarantee, robust help center include guides, video tutorials, and more.
Liquid Web Alternatives
Liquid Web is a outstanding high-performance hosting plans, but this web host is not the right choice for everyone, special who have limited budget.
Maybe you have some other plans or just don't like Liquid Web for some reason. In that case, there are 4 web hosts that I'd recommend taking a look at instead: