SeekaHost is the leading PBN website hosting provider with many online resources to support your personal or private blogs. The company is a famous PBN web hosting company founded by Fernando Raymond that offers a variety of Web Hosting features and services at a reasonable amount.
Is SeekaHost PBN Hosting & Management Tool Reliable? It is truly value for money, offers incredible support, and includes innovative features.
However, there are many hosting providers but SeekaHost PBN Hosting is the best hosting platform on the market today.
SeekaHost WordPress Hosting Platform Review (SeekaPanel) 2022
SeekaHost provides you with the cheapest web hosting packages for your personal blog or website hosting and business web hosting needs.
Now, every user or business person seeks a web hosting service that is reliable, efficient, affordable, and has 24/7 customer service support.
It also incorporates Applications, Superfast Servers, Total Privacy, Guaranteed Uptime, and a user-friendly interface.
SeekaPanel empowers you to manage and access all your WordPress sites or blogs from any place at a low cost with the best and most useful features to make the website a success.
About SeekaHost App
At SeekaHost web hosting platform offer you all these, the best, cheapest, and affordable web hosting plans in the market.
Its headquarter is located in London UK and is for the purpose of setting higher standards in providing the best web hosting to the UK.
You can visit here to check and verify the performance of their site www.seekahost.app.
Why is SeekaHost so popular?
Seekahost servers use the latest hosting technologies and are tested and used by millions of users worldwide. As a result, your website or blog gets the best performance.
SeekaPanel's simple and easy-to-use interface will allow you to get your work done with ease.
SeekaHost Web Services provides various services like:
Server Management
Security Configuration
Backup Management
Website & Blog Designing
WordPress Website Management
WordPress Malware Clearance Support
Is this the cheapest web hosting?
Yes, SeekaHost is one of the cheapest and most affordable web hosting services.
SeekaHost WordPress Hosting Plans, Pricing and Features:
Pricing:
Here are the plans and hosting services for private blogs and money sites offered by SeekaHost.app. Unique Multiple IP hosting-based plan & price.
| | |
| --- | --- |
| WP Hosting | Price |
| Starter | $1.49/Month |
| Standard | $5.50/Month |
| Growth | $8.00/Month |
| Premium | $12.00/Month |
| | |
| --- | --- |
| Managed WP Hosting | Price |
| Startup | $5.00/Month |
| Drive | $5.50/Month |
| Turbo Boost | $8.00/Month |
| Turbo Max | $12.00/Month |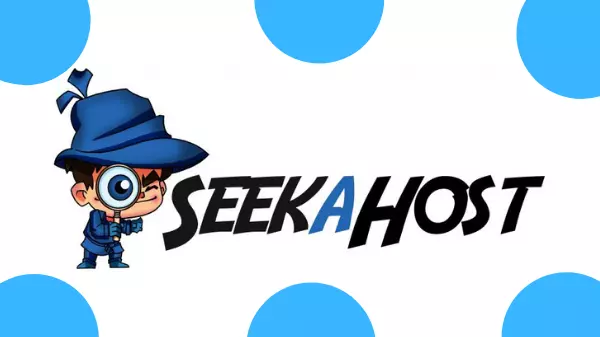 Features: SeekaHost.app
1. One Click Installers
Its One-Click Installers features will make your task easier. You just Install the Content Management System and other required applications or solutions with a single click.
2. Complete Security
SeekaHost provides you complete security and their servers are completely secure and receive regular updates. It is equipped with the latest technologies and you can trust them completely.
3. Always 24×7 Support
The hosting provider company very well takes care of all its customers and provides the greatest support and satisfaction. In addition, the Seekahost chat and ticketing system works 24 hours a day.
4. 100% Fully Managed Servers
Here you will get 100% worry-free managed servers with unlimited bandwidth and 24/7 technical support.
5. Multiple IP Server Hosting
Its PBN hosting allows multiple IP server hosting, currently, IPs are varied from 13 different countries. And you will not worry about security as each server is stored in a highly secure environment.
6. Easy and User Friendly Interface
The simple and easy interface of SeekaPanel will allow you to complete your job easily. Users' individual cPanel accounts for each plan fully fit and satisfy your needs.
7. Fast Hosting For WordPress Sites
SeekaHost provides you with the best and fastest WordPress hosting services for your WordPress websites or blogs. Its servers are fully optimized for WordPress websites and are included with complete security solutions.
Additional Features of SeekaHost
Fast & Optimized Servers
Domains registration at low Prices
Easy to Transfer or Migrate
Free Trusted SSL Certificate
Cheapest Web Hosting Packages
Steps to Start a Website or Blog on SeekaHost
| | |
| --- | --- |
| Steps | Start a Website on SeekaHost |
| 1 | Register a domain name |
| 2 | Get hosting the domain |
| 3 | Configure domain with hosting |
| 4 | Now, Install WordPress |
| 5 | Website ready to go live (online) |
How Do I Start a WordPress Blog with SeekaPanel?
To start a WordPress blog or site you need a domain name and web hosting. Here on the Seekahost platform, you get a domain at affordable rates as well as hosting plans.
Following are the steps to set up a WordPress blog:
First Step – Get the Domain Name seekahost.app > https://www.seekahost.app/domain-name-search/.
Second Step – Choose a WordPress hosting plan and then go ahead with the "Buy Now" button and register for SeekaPanel.
Third Step – Create a WordPress Blog. The next step is that you have purchased a domain and hosting, you need to set up a WordPress blog and you can do it easily with a 1-click in SeekaPanel.
Now click on "Create a WP Site" and add your domain name, website title and choose a subscription plan. Finally click on the "Add WordPress Site" button and your site will be online in a matter of minutes!
More Step – Lastly, there are a few more steps that are necessary to customize your WordPress website. Like when your site is live you need to change nameserver using SeekaPanel.
SeekaHost also offers a free SSL certificate with easy 1-click SSL installation in SeekaPanel.
Why Choose SeekaHost SeekaPanel?
I find that SeekaPanel is competitively easier-to-use than Plesk or cPanel which offer more complex functionality, which may suit expert and website developers for example.
It is also a time-saving and user-friendly interface that includes useful features like website tracking.
Why is SeekaHost the Best SEO Hosting Company?
SeekaHost is a truly SEO-friendly Web Hosting company because its Servers come with LiteSpeed Web Server and SSD Storage to load your websites super fast.
Final Thoughts
SeekaHost.app is the leading PBN website hosting provider with a massive global footprint and online resources to support your personal blogs.
I moved from an established, well-known service provider to Seekahost hosting earlier this year and I must say that the service and support have been excellent.
It also incorporates Applications, Superfast Servers, Total Privacy, Guaranteed Uptime, and a user-friendly interface.
I highly recommend them and there is also an e-learning platform at SeekaHost University, which is excellent for those who want to learn more about internet marketing, or digital marketing blogging, etc.