Introduction: We'll look at the key differences between DigitalOcean vs Vultr and analyze them so you can see which is the best VPS and Cloud provider for what you need for your business. Whether you require the cheapest possible server or the best performance for a bigger budget. We tested several levels so that you can make the right choice.
Shopping for the best cloud hosting provider is an important decision among the services that offer various features and high performance. In the past, we gave an overview comparing Google Cloud vs AWS, which vary widely.
Today, we'll take a closer look at two competitors like DigitalOcean VS Vultr that offer cloud-based solutions. They offer nearly identical options at similar prices, and choosing one over the other makes you less likely to get the features you need the most.
Comparison: DigitalOcean VS Vultr 2023
Whether you are looking for the cheapest cloud hosting or for the best performance for your startup.
If we talk about DigitalOcean, today it has become the first choice of bloggers and businesses. If we compare the popularity of Vultr VS DigitalOcean at present, then DigitalOcean hosting is at its peak.
DigitalOcean is a simple and scalable cloud platform for all developer needs and its robust cloud infrastructure allows your site to grow unlimitedly.
But Vultr also provides reliable cloud hosting services and makes a solid presence in the field of cloud hosting. It is one of the leading companies in the managed hosting business.
DigitalOcean
DigitalOcean is a popular American cloud infrastructure provider headquartered in New York City and with multiple data centers around the world. DigitalOcean hosting offers virtual private servers (VPS), or "droplets".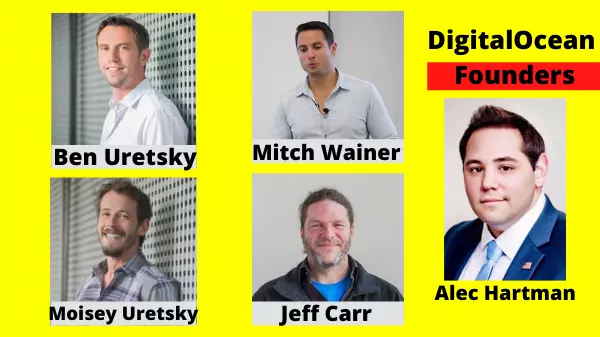 If we look at its growth then, on January 15, 2013, DigitalOcean became one of the first cloud-hosting firms to offer SSD-based virtual machines to users.
DigitalOcean offers its users different droplet sizes. The lowest and smallest sizes start at 1GB of RAM with 1 CPU and 25GB of solid-state drive (SSD) storage and cost $5 per month.
While the biggest droplet size is 256GB of RAM with 32 CPUs and 7.03TB of SSD storage and it costs $2480.00 per month. But the cool thing is that developers have the option to resize their drops after they've been created.
DigitalOcean provides businesses and developers with cloud services that help them deploy and scale applications that run simultaneously on multiple computers.
| | |
| --- | --- |
| DigitalOcean | Description |
| Founded | 24 June 2011 |
| Headquarters | New York, United States |
| Founders | Ben Uretsky, Mitch Wainer, Moisey Uretsky, Alec Hartman, Jeff Carr |
| CEO | Yancey L. Spruill |
Vultr
Vultr, which was founded in 2014 under the leadership of a veteran of the managed hosting business, with many years of hosting experience in complex hosting environments and has done a great job making the cloud simple.
Because Vultr provides reliable cloud hosting services and has built a solid presence in the cloud hosting space. It is one of the leading companies in the managed hosting business.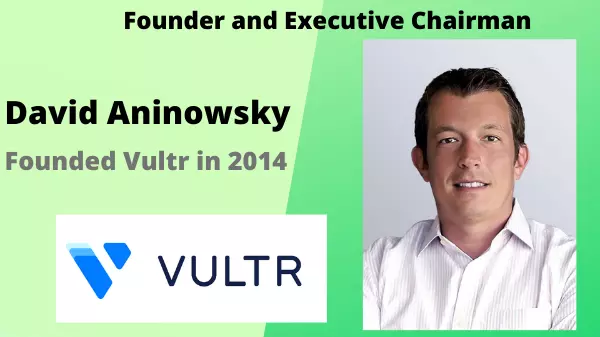 Currently, Vultr is located in a significant number of 19 data centers around the world and also provides frictionless provisioning of public cloud, storage, and single-tenant bare metal.
| | |
| --- | --- |
| Vultr | Description |
| Founded | 2014 |
| Headquarters | West Palm, Florida, USA |
| Founders | David Aninowsky |
| CEO | J.J. Kardwell |
The Key Differences between DigitalOcean vs Vultr
Features Based Comparison
1. Popularity
If we talk about the popularity of Digital Ocean vs Vultr, then DigitalOcation has become very popular in the hosting industry. It dominates the VPS and Cloud hosting category while Vultr is far behind.
2. DDoS Protection
Vultr and DigitalOcean both offer DDoS protection, but you can opt for third-party solutions like Cloudflare and a well-configured firewall to further secure your site if you wish.
Like other reliable hosting services, DigitalOcean fully manages the security of your site and the operation of the underlying infrastructure. In addition, automatic DDoS mitigation and automatic SSL/TLS certificates are provided, as well.
3. OS Support
To install or deploy DigitalOcean's Infrastructure as a Service (IaaS) environment, developers launch a private virtual machine (VM) instance that DigitalOcean Web Hosting calls a "droplet". Users and developers choose the size of the droplet basis on the geographic region and data center, and which Linux operating system it will use such as Ubuntu, CentOS, etc.
Here at Vultr, you have a wide range of options to choose from such as CentOS, Ubuntu, Debian, FreeBSD, CoreOS, or Windows Server.
4. Worldwide Data Center Locations
Vultr offers the largest network and 19 data center locations worldwide enabling you to spin up and scale low latency infrastructure solutions easily, no matter where you or your customers live!
DigitalOcean also offers 14 globally distributed data center locations with 99.99% uptime SLAs that allow you to easily scale low latency infrastructure solutions, no matter where you live
Plans & Price Comparison Between DigitalOcean and Vultr
DigitalOcean Pricing
Plans
Products
Monthly Pricing
Starts At
Droplets (Virtual Machines)
$5
Managed Kubernetes
$10
App Platform (PaaS)
$0 ($5)
Managed Databases
$15
Spaces Object Storage
$5
Volumes (Block Storage)
$10
Load Balancers
$10
Container Registry
$0 ($5)
Vultr Pricing
Plans
Products
Monthly Pricing
Starts At
Cloud Compute
$2.50
High-Frequency Compute
$6
Bare Metal
$120
Object Storage
$5
Block Storage
$1
Dedicated Instances
$60
DDoS Protection
$10
Direct Connect
$5
Load Balancers
$10
Kubernetes
–
Final Thoughts: Which one should I choose Vultr or Digitalocean?
We found that DigitalOcean and Vultr both have a lot of features and are leaders in the field of cloud hosting.
But we realized that DigitalOcean is ahead of Vultr in terms of features, performance, and popularity. DigitalOcean provides better performance and is the perfect solution for your business.
DigitalOcean offers a wide range of plans and packages while Vultr offers a limited number of plans and products.
Please, let us know which one you chose and how is your experience.