After a long hiatus, Microsoft introduced its latest operating system Windows 11 on 24 June 2021. Microsoft Windows 11 features added more flexibility for the users. Microsoft announced that Windows 11 will begin to be available on October 5, 2021.
The features of Windows 11 not only provide more functionality but also match with the latest innovation. Many major changes have been made in this new version compared to the previous version of windows 10.
Now you can access all the desired app and multitask, with the new tool such as Snap layouts, desktops, and feel a fresh experience.
If you are a gamer then now you will get a great gaming experience. Windows 11 takes the graphical capabilities of gaming to a whole new level that is so close to reality.
If you use Microsoft Edge instead of Chrome browser, you get a new Microsoft store where you get tons of app that gives you an amazing experience.
However, windows 11 works well with all web browsers and also improves online performance. Let us start by discussing the Microsoft Windows 11 features.
What Are The Features Of Windows 11?
Microsoft developed Windows 11 to make it feel fresh, clean, and beautiful but still easy to use. So soon Windows 11 will have rounded corners for apps and other design changes will completely improve the operating system. Its new colors, themes, wallpaper, transitions, and dark mode will also entice users a lot.
Microsoft said Windows 11 will be available via a free upgrade to eligible Windows 10 PCs and will also be available on new PCs starting this holiday.
If you want to check if your current Windows 10 PC is eligible for a free upgrade to Windows 11, visit the official site Microsoft Windows.com to download the PC Health Check app.
Here are some of the innovative features of the latest version of Microsoft's Windows 11 operating system:
1. New Start Button
In this new Windows version, the Start button has been moved from the bottom left of the screen to the bottom center and the taskbar icon has also been moved to the bottom center.
These modifications are supposed to make it easier to find what you need. With the new Start button, this new version puts you and your content at the center.
2. Widgets
Basically, the new widgets are a collection of apps for news, weather information, your appointments, and more, and in Windows 11, they can also be easily accessed via a slide-out screen.
Although widgets are available in Windows 10, they have been redesigned with an updated experience for Windows 11 based on user convenience.
3. Better Gaming Experience
Microsoft introduced several enhancements in Windows 11 to improve the overall gaming experience like natural colors and contrast that now come with AutoHDR.
Windows 11 makes massive improvements in graphics quality to make various games run smoothly in higher resolutions
Windows 11 takes the graphical capabilities of gaming to a new level that is much closer to reality. You can easily find your favorite game with Xbox Game Pass, which gives you access to over 100 high-quality games.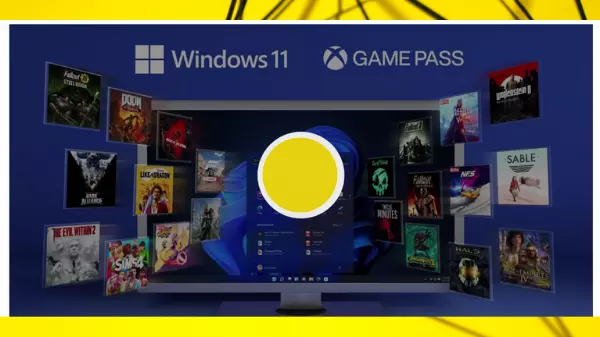 4. Very Easy To Use On Tablet
Windows 11 will now be more tablet-friendly, being redesigned and synced for different screen sizes across devices.
Whenever you use the new Windows OS on a tablet without a keyboard, you'll get a better tactile experience, creating more space between icons in the taskbar, larger touch targets, and microscopic views, making resizing and navigating windows much easier.
5. Better Multitasking
Snap Layout and Snap Groups in Windows 11 give you more flexibility to open multiple windows. Snap Layout can be used in a number of ways allowing you to quickly put together different applications.
Snap Groups, Snap Layouts, and Desktops provide an even more effective way to optimize and multitask your screen's real resources.
Windows 11's new Snap Layout feature helps organize apps and windows for easy access. You can group the apps and websites you're using together, and then open the group together from the taskbar instead of minimizing and enlarging individual windows.
6. Team chat
In Windows 11, Microsoft has integrated chat from its Microsoft Teams chat and videoconferencing software into the taskbar. Microsoft Teams Chat integrated into the taskbar provides a fast way to link up with people you virtually want to connect with.
Through this, you can connect with all your contacts via text, chat, voice, or video call on Windows, Android, or iOS. If the person you are connecting with from the other side has not even downloaded the Teams app, you can still connect with them via two-way SMS.
7. Improved Voice Typing Ability
Microsoft has brought vast improvements in voice typing in its new Windows version. Windows 11 is now more reliable at recognizing users' voices; It can automatically place punctuation marks in sentences and comes with voice commands.
This is an innovative feature for when you want to take a break from typing and speak your thoughts instead.
8. More Powerful Microsoft Edge
With the high performance, speed, relevancy, and productivity features of Microsoft Edge's web browser, you can now work on the web more quickly.
9. Microsoft Store And Android App
This announcement from Microsoft is revolutionary for users that they are bringing Android apps to Windows for the first time.
Now you will be able to download various popular Android apps and other important extensions on the Mircosoft store because Windows 11 includes all these features.
According to Microsoft later this year, users will be able to search for Android apps in the Microsoft Store and download them easily through the Amazon Appstore.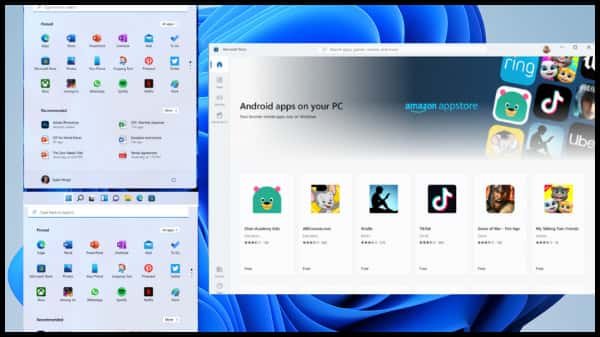 10. Improved Experiences With Touch, Inking, And Voice.
Microsoft has not only optimized Windows 11 for speed and efficiency but has also tuned it to take advantage of better experiences with touch, inking, and voice.
11. It Boosts New PC Sales
PC sales increase dramatically whenever a new OS is launched as many users prefer to buy new hardware rather than upgrade the old one.
Microsoft collaborated with leading PC manufacturers such as Dell, HP, Samsung, Lenovo, and others and worked to ensure that the new PC would be equipped with Windows 11.
12. New Opportunity For Developers And Creators
Microsoft Store brought greater economic opportunities for developers and creators. Microsoft also announced a radical change to its revenue-sharing policies where app developers can now bring their own commerce into our stores and keep 100% of the revenue.
13. Better Windows Media Player
Windows 11 Media Player has been revolutionized and has become more robust as it is now capable of playing all audio, video formats. The UI has been revamped with a completely new look, which is now easier than ever to use.
14. New, Modern and Fresh Design
The Windows 11 new fresh design and sounds are modern, clean, simple, and looks beautiful, making you a sense of quiet and ease.
15. Windows 11 and Microsoft 365 Cloud Combination Makes More Powerful PCs
You can install Windows 11 on Microsoft 365 Cloud PC which allows you to view your recent files even you can use to view on any device.
Bottom Line
It is clear from the above features that Windows 11 is a great operating system. The features of Microsoft Windows 11 really impressed us a lot.
So far, all the computer operating systems made by Microsoft have fully lived up to the trust of the people.
Recently Microsoft announced that it Will officially release Windows 11 on October 5, 2021, for public use, so we have to wait a bit to test it. We will practically be able to fully analyze Microsoft Windows 11 features when it is fully rolled out.
Also Read: