What is YouTube TV? YouTube TV is a subscription-based digital streaming service that lets you watch live TV in English and other languages from all major broadcasts and popular cable networks.
We're all aware of YouTube's popularity, but YouTube TV is still used to a limited extent, mainly because the service is only available in the United States region. In the coming years, the google youtube tv app will be launched globally.
Let's start with this article about what is YouTube TV app and how does it work? We tried to find out every aspect of YouTube TV, like which channels are there on YouTube TV, free trial, packages, cost, price, etc.
If you want to subscribe to YouTube TV, this article will cover all you need to know about getting started with it.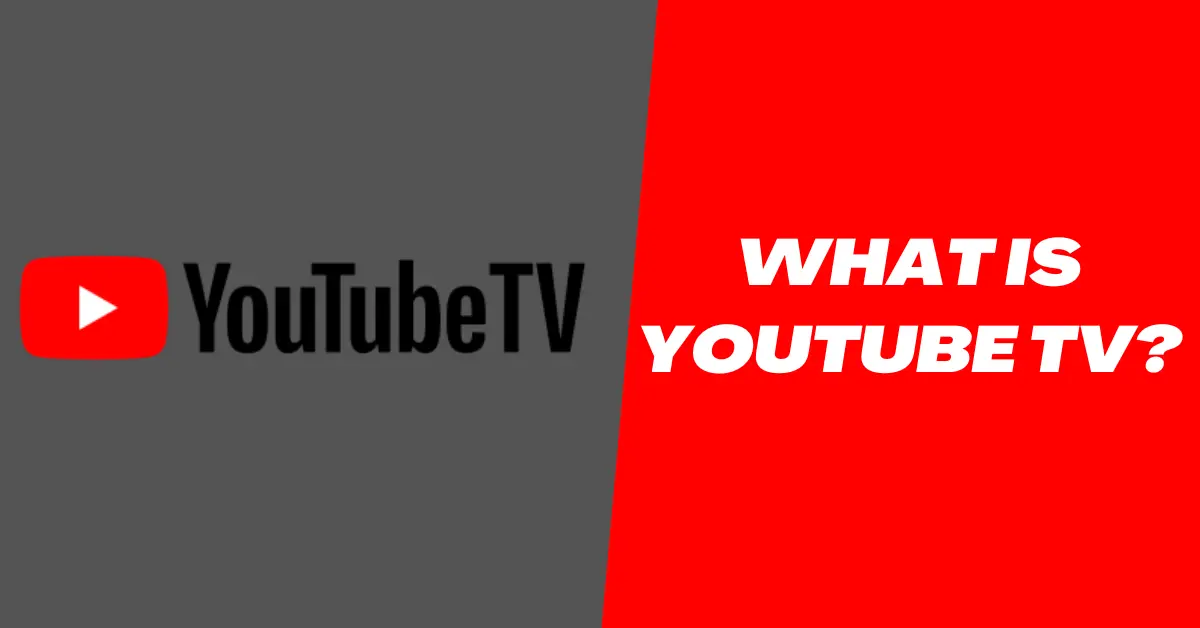 What Is Youtube Tv App?
YouTube TV app is a popular subscription-oriented website that makes it easy to watch American and global online TV channels. Currently, these services are only available in the United States.
Basically, YouTube TV is a paid subscription service that gives you the live TV experience from premium networks including important broadcast networks, popular cable, and unlimited DVR space features.
The YouTube TV app also brings you many popular shows, YouTube original series, and trending videos on YouTube from YouTube creators.
YouTube TV includes 100+ live TVs from broadcast, cable, news, action, drama, and regional sports networks. YouTube TV offers two main plans called the Base Plan and the Spanish Plan, including several add-ons.
Here's what you need to know about the YouTube TV subscription plan:
• Unlimited DVR space
• Live News, Action, Movie, Sports, Drama, Shows
• Up to 6 accounts for 1 price
‣ Spanish Language Programming Offers:
• The base plan is not required for the Spanish plan
• Spanish Plus add-on can be purchased with the base plan
Youtube TV Subscribers can watch on all devices like their computer, laptop, mobile phone, tablet, or TV. YouTube TV also includes YouTube Original Series and YouTube videos trending on the web.
| | |
| --- | --- |
| YouTube TV | Fact File |
| Service Name | YouTube TV |
| Services Type | Streaming Television |
| Founded | February 28, 2017 |
| Availability | United States only |
| Owner | Google (YouTube) |
| Official Website | tv.youtube.com/welcome |
How To Sign Up For YouTube TV
You need to sign up before activating YouTube TV and the easy steps below will help you to sign up and customize the YouTube TV base plan.
Step 1: Sign Up For YouTube TV
1. To sign up for YouTube TV, go to tv.youtube.com on a web browser.
2. Click on the button to begin the trial.
3. Then sign in with your Google Account.
Step 2: Confirm Your Home Location
When you sign up for the YouTube TV app, you'll next be asked to share your current home zip code. They may also ask you to confirm your location through your device location permissions. Doing so will ensure that you have found the correct local network.
However, if your home zip code is displayed incorrectly, you can choose I don't live here and enter your correct home zip code.
Step 3: Customize Your Membership
1. First, review the networks included in your YouTube TV base plan. After that, you will also see the price of your subscription.
2. Now, click Next to proceed to the next step.
3. Add any preferred premium TV network to your base plan by clicking the circle next to a network. You can add an unlimited number of premium networks during your trial period.
4. When you are satisfied with your network selection click Next.
5. After that, confirm the credit card you want to use to pay for your YouTube TV subscription / membership. However, you will not be charged until your trial ends, and you can cancel at any time.
6. Finally, click on Buy to complete the sign-up process.
How to Explore and Activate YouTube TV's Free Trial
New subscribers/members who live in the US are eligible to sign up to try out YouTube TV. During the free trial, you get access to over 85+ channels offered in the basic plan during your trial period. Plus, you can sign up to try out additional TV networks, like HBO Max or Spanish Plus, and more, before adding them to your YouTube TV subscription.
NOTE:
• The trial period may vary whenever new users sign in for the free trial and go for the YouTube TV base plan or the Spanish plan. However, the trials have separate sign-up and billing for additional network selection. Plus you can sign up to try the add-on network in your YouTube TV account settings.
• If you cancel your subscription during your free trial period, you will lose access to YouTube TV (including any add-ons) immediately upon cancellation.

Where is YouTube TV available?
YouTube TV is available throughout the United States and covers over 99.5% of households in the United States. Currently, its services are only available in the US.
FAQ: What is YouTube TV?
Q: What is Youtube Tv?
Ans. YouTube TV is a subscription-based digital streaming television service that offers multiple live TV networks, on-demand video, and cloud-based DVR.
Q: When was the YouTube TV service launched?
Ans. YouTube TV launched on February 28, 2017.
Q: Who owns YouTube TV?
Ans. YouTube TV is owned by YouTube (Google).
Also Read:
• First Native American Woman In Space