Best Internet Web Browsers for Windows 11: We have chosen the best browser for Windows 11 based on speed, security, and privacy. Web browsers play an important role in the use of the Internet. Here we have carefully researched and selected the top five fastest best browsers for your Windows 11 (Laptop and PC). We have tried and tested all these as well as compiled a list of the top five fastest best browsers for Windows 11 on your laptop and PC based on information from authentic sources.
One of the most essential qualities an Internet web browser should have is the ability to load web pages quickly, no matter how dynamic the content is. In addition, the browser should be able to load video and graphic images faster and hence the user should not have to wait for minutes to download the page.
For Windows 11 PC or Laptop, the list of fastest browsers is shared in this article, followed by a detailed feature, their benefits, and drawbacks. We have used all these and aim to recommend you the most effective web browser which helps you to work on the internet and save your time and resources.
What Is A Web Browser, Give An Example?
An Internet web browser, commonly known as a 'browser', is an application used to access the Internet and view websites or blogs. The most common web browsers used by online users are Google Chrome, Mozilla Firefox, Microsoft Edge, Apple Safari, and Internet Explorer.
An Internet web browser is an application software required to access the World Wide Web (www). In simple words, a browser allows users to access the Internet and visit millions of websites and services on the Internet.
Nowadays web browsers are available for both desktop and mobile devices and each browser has amazing dedicated features.
If you are searching for Windows 11 browser then just keep reading as you can find 5 plus best browsers for Windows 11 in this article.
What Is The Best Browser For Windows 11 in 2023?
Here we've recommended the current fastest browsers for use on Windows 11, and maybe this is the year you're getting Windows 11 updates, or maybe already. Because Microsoft's operating system has become an integral part of users' computer systems over the past several years, its popularity still remains despite the many other OSes available, so many people are using Microsoft Windows 11.
Following are the best browsers for Windows 11 OS:
| | | |
| --- | --- | --- |
| | Best Browsers For Windows 11 | Launched or Released |
| 1 | Google Chrome | 2 September 2008 |
| 2 | Microsoft Edge | 29 April 2015 |
| 3 | Mozilla Firefox | 23 September 2002 |
| 4 | Opera | 10 April 1995 |
| 5 | Opera GX | 11 June 2019 |
| 6 | Brave | 20 January 2016 |
| 7 | Vivaldi | 27 January 2015 (officially: 6 April 2016) |
| 8 | Tor | 20 September 2002 (Initial release: 2008) |
Fastest & Best Browser for Windows 11 / 10
1. Google Chrome
Currently, the No. 1 Fastest Windows Browser is Chrome. Google Chrome is a cross-platform Internet web browser developed by Google in the year 2008. Chrome was first released to users on September 2, 2008, for Windows-based computers, built with free software components from Apple WebKit and Mozilla Firefox.
In addition, it was later ported to macOS, iOS, Linux, and Android, where it is the default browser and perhaps this is the reason for its huge reach. Google Chrome is an easy-to-use, fast and secure browser, and that is why it is the most popular browser in the world today.
Overall, if you know about the internet then you must know that Chrome is a Google product and currently it rules the web browser field, then there is no competition for Google Chrome.
Visit the official Chrome site to download
2. Microsoft Edge
The fastest Growing Windows Browser is Microsoft Edge. Microsoft Edge is a cross-platform Internet web browser designed and developed by computer technology giant Microsoft. The Edge browser was first released for Microsoft Windows 10 and Xbox One in 2015, for Apple iOS and Android in 2017 for macOS, and in 2020 for systems that are based on Linux OS. Microsoft announced the public release of the new Chromium-based browser 'Edge' on January 15, 2020.
Visit the official Microsoft Edge site to download
3. Mozilla Firefox
Mozilla Firefox, commonly known simply as Firefox, is a free and open-source Internet web browser created and developed by the Mozilla Foundation and its subsidiary, Mozilla Corporation. It was initially released to users on September 23, 2002.
The Firefox browser was created in 2002 with the code name "Phoenix" by members of the Mozilla community, who wanted a standalone Internet browser instead of a bundled Mozilla application suite.
Visit the official Mozilla Firefox site to download
4. Opera Browser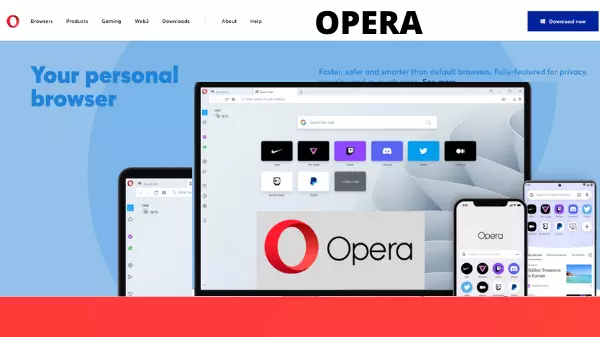 Opera is another widely used internet web browser. It has a complete Internet suite developed by Opera Software Company. This browser is available for free use for users. Furthermore, it is a multi-platform web browser developed by its namesake company Opera, and is a Chromium-based browser. Opera differentiates itself from other available Internet web browsers through its easy-to-use user interface and other innovative features.
The Opera browser was initially released on April 10, 1995, and is known as one of the oldest desktop web browsers actively developed today. Like other popular browsers Chrome and Edge, it can be used on Microsoft Windows, iOS, macOS, Android, and Linux OS. They also released their mobile-friendly version and their mobile versions are called Opera Mobile and Opera Mini.
Visit the official Opera site to download
5. Opera GX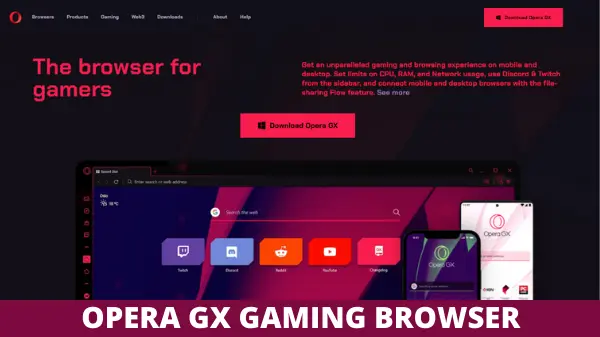 Opera GX comes with unique features and a particular version of the Opera browser built specifically for gamers. Using it gives you exceptional browsing and gaming experience on both desktop and mobile.
You must know its unique features, then this browser includes unique features like RAM, CPU, and network limiters to help you save resources of your device, allowing you to get the most out of both gaming and browsing.
This browser helps you maintain your gaming style even if you use it on a mobile or desktop. With the file-sharing Flow feature, you can connect mobile and desktop browsers instantly, browse smoothly, and protect your privacy with the built-in ad blocker feature in mobile browsers for gamers, that enhances your gaming experience.
Visit the official Opera site to download
6. Brave Browser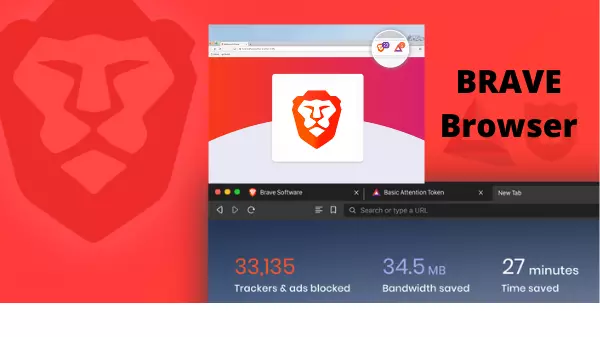 Brave is a brand new browser if we compare it with other installed browsers like Chrome and Firefox. It is based on the Chromium web browser, a free and open-source web browser developed by Brave Software, Inc. Furthermore, Brave Internet Browser is a privacy-focused browser, which by its default automatically blocks all annoying online ads and website trackers.
The initial release date of the Brave browser is 20 January 2016 but its stable, version 1.0, was released on 13 November 2019. Users can download the latest version of the Brave browser from its official website. Brave browser, however, is new, but it is one of the best browsers that you can use on a Windows PC.
Visit the official Brave Browser site to download
7. Vivaldi Browser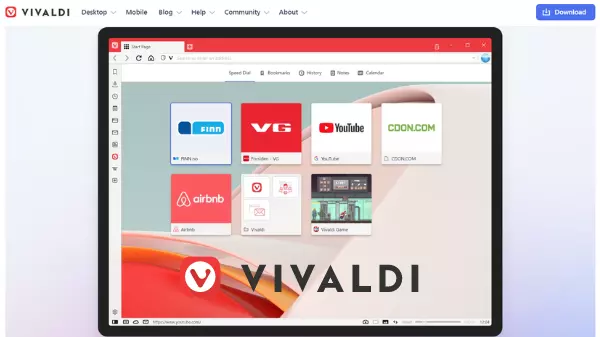 Vivaldi is a new cross-platform, freeware, web browser which was launched a few years back. It has been developed by Vivaldi Technologies, a company founded by Tatsuki Tomita and John Stephenson von Tetzner, who was the co-founder and CEO of the well-known company Opera Software. Vivaldi browser was officially launched on April 6, 2016.
Vivaldi has a minimalist user interface with the use of basic icons and fonts, and optionally, a custom color scheme that changes depending on the background and design of the web page.
Visit the official Vivaldi Browser site to download
8. Tor Browser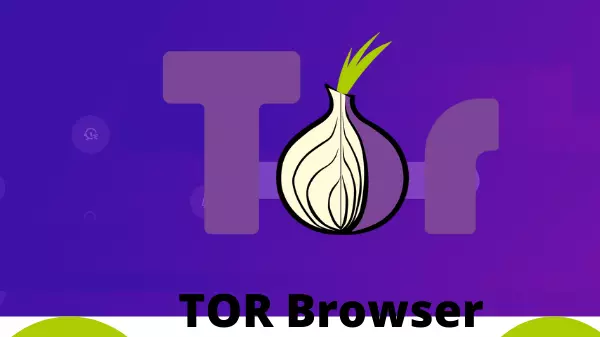 "The Onion Router" is known as "Tor" for short and is secure, free, open-source browser software that you can use to surf the Internet.
The Tor Browser is a popular product of the Tor Project and the main use of Tor is to protect the personal privacy of Internet users, as well as to protect their freedom and ability to conduct confidential communications by keeping their Internet activities secure and uncontrolled.
Visit the official Tor Browser site to download
Conclusion
We can see a lot of change in the market share of web browsers over the years. There was a time when Internet Explorer was the leading web browser, today Google chrome is the most popular and most used browser in 2022.
So in this article, we reviewed some of the best browsers for Windows 11 that are worth trying.
Apart from this, the number of users using Firefox, and Microsoft Edge is also in the million. In the last few years, some new browsers have also been launched like Brave, Tor, and Vivaldi Browser.
Please share your personal recommendations for the best Windows 11 web browser in the comments section below when you select your browser as per your need and preference.
Also Read | Microsoft Edge vs Firefox
• What is Yep Search Engine